The Balearic Islands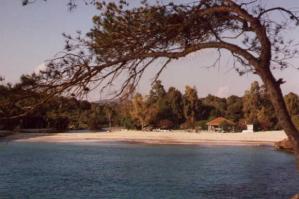 Mallorca, Menorca and Ibiza-Formentera are probably the best known part of Spain among northern Europeans. Many have visited the resorts spread around their coasts. However, many do not get much further than the beaches and miss out on so much that the islands have to offer.
In Roman times, the islands were known for their slingers, soldiers who used the sling (like David against Goliath) in battle. Mallorca was also the birth place of the first missionary to Islam, Ramón Llull. A later Catholic (Franciscan) missionary, Junipero Serra, was founder of San Francisco and indeed California. At the time of the Catholic Kings (late 15th century), many established Jews were forced to leave or convert to Catholicism - some still remain distinguishable - BBC report, Guardian.

The healthy, (usually) mild climate has long-lasting effects: Menorca boasts the oldest citizen in the world. Joan Riudavets Moll is 114 years old and celebrated his birthday on the 16th of December 2003 with two brothers.Sadly, Sr. Riudavets died in February 2004, but his 111 year old brother lives on a family tradition of longevity!

Sport In addition to the world famous Copa del Rey yacht races and other water related sports, Mallorca is currently well known for golf, but its best known sportsmen at present are tennis players and a motorcyclist: Carlos Moyà has been on the circuit for years and is now eclipsed by Rafa Nadal, world's number 2 player. Both come from the south east of the island. Jorge Lorenzo is a leading motorcyclist (250cc World Champion in the 2006 and 2007 seasons, now in MotoGP). Manacor boasts not only being home to Nadal, but also having the largest number in all Europe of 'Blue Flags' on its beaches - good reason to try swimming there!

Population (1/2008): 1,071,221 of whom 222,331 (20.7%) are foreigners
Over recent years the number of (non-Spanish) Europeans (58,700) has been rapidly caught up by Latin Americans (53,400) and Africans (18,000) (data from 2004)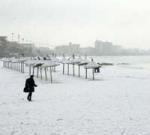 Tourist arrivals 2004: 9,528,707 (INE)
Government web
Palma City Council
Official tourist site
Balearics in figures for the statistically minded!
The churches
The majority of Mallorca's churches (indeed the Balearics' churches) are in Palma, the capital. Several large towns still have no established evangelical church and most of the believers are not of Balearic origin. There are a number of churches for the northern European community (English, German, etc..), several African-Nigerian ones and a Philippino one, too.
Membership (PTL 1997): 1,804
Churches: 30
Towns with over 5,000 inhabitants with no evangelical church: 12 (Decisión 2008)
Work outside Palma, in Mallorca, is still very weak. On the other hand, it is worth noting that almost half of the region's population live in Palma (450,000). The major influx of migrants has swollen attendance of the city's churches. Ibiza's Sant Josep, with over 20,000 inhabitants is the largest 'unreached' town. On Menorca we know of only two viable churches, one with several small mission stations.
List of unevangelised towns
Direct church links in Palma:
Methodist church
Reformed Baptist (English interpretaion Sunday morning.)
Assembly of God
Evangelical Church
Santa Ponsa Community Church
Anglican Chaplaincy in Mallorca (English speaking, sevices also in Pollensa and Cala D'Or)
Nigerian church in Palma
Menorca:
Methodist church (Spanish speaking, except in Es Castell - English)
Jars of Clay Church (Bi-lingual)
Anglican church in Menorca
Prayer Requests
In 2005 the pastors of churches in Palma began meeting together, after many years of 'going-it alone'. The statutes of a ministers' fraternal was approved in 2007. Pray for more churches to get involved and for growing excellent relationships between pastors. The future establishment of an Evangelical Council will bring many new openings to the churches in their relationship with the authorities as well as between themselves.
There remains a great need to plant churches in the many significant towns of the islands. In Palma, the 400-strong membership of the best established, IEE church has recently been overtaken by the AoG church, which has received a large number of Latins into membership. The AoG also have church plants outside Palma. The much smaller Reformed Baptist church is also growing and has started home groups in outlying locations, such as Andratx, Felanitx, Alcudia and Alaró.
Give thanks for the Spanish Alpha project, started in Ibiza. Campus Crusade is using it effectively among students in several cities and this is now based in Barcelona.
Pray4Spain has been based in Mallorca since spring 2006.