Extremadura, historic homeland
Population 1/2008: 1,095,894 of whom 35,049 (3.2%) are foreigners
Spain's least developed region lies south west of Madrid on the Portuguese frontier. Home to just over a million people, it was the homeland of many who left looking for a better life elsewhere. In 1492 the Jewish colonies, such as in the beautiful village of Hervás, were forced to leave after the edict by the "Catholic Kings" Ferdinand and Isabella which followed the fall of muslim Granada and banished all non-Catholics from their kingdom. In the same year, Columbus discovered America and soon many Extremedurans followed in his footsteps including Cortés, conqueror of Mexico and Pizarro, conqueror of Perú.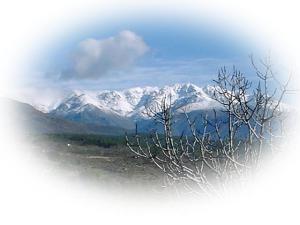 Also among the famous who left their homeland Extremadura were Casiodoro de Reina and Cipriano de Valera, some of the first converts to evangelical Christianity and translators of the first printed Spanish Bible. For their efforts they were persecuted all over Europe by the agents of the Spanish Inquisition who would have had them burnt at the stake were it possible.

Although many speak a dialect close to regular Castilian, a small proportion of the population speak a language closer to the Gallego of Galicia. A Fala, is reduced now to inhabitants of a few secluded villages close to the Portuguese frontier. Some Bible translation work is being done in this language by SIL: (Site in Spanish).
The churches
Membership (IESEF 2001) (except Gypsy Filadelfia church): 580
Churches (PTL 1997) 47
Towns of over 5,000 inhabitants with no church: (PTL 1997) 19 (Decisión 2008)
List of unevangelised towns in Badajoz province. Click on lower left hand map for the province of Cáceres.
Evangelical Council (Spanish)
The are probably twice as many Filadelfia church members, but this is impossible to calculate at prresent. (PTL estimated a total church membership in '97 of 1,544) More on the gypsies.
20 years ago the number of evangelical churches could be counted on one hand. Now, thanks to the efforts both of local Christians and missions such as Operation Mobilisation, plus the revival among the gypsies, the picture is somewhat different and a good number of churches is gradually being established.
More info at the Baptist mission based site.
and this missionary page