Welcome to the Mathiesons in Mallorca!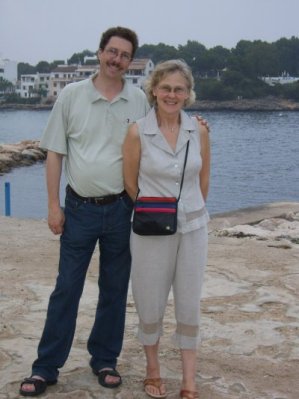 And welcome to our personal pages!
As you will realise, they are part of a bigger web site which you can access directly:
Thanks to Mark Howe for help with edition. This web is produced through the Carrelet project, now in its second version and it is a really versatile web-based web designer. The great thing about it is that I can be at home or anywhere where there is Internet access and keep you up to date. If I can do it with my minimum knowledge of computing, you could do a page like this, too! Just click here!
Cyberporte's Carrelet has now been around in two versions for about 6 years and is still the ideal tool for web authoring where communication of information is the key question. However, where more complex webs are needed, a new project, named Gadara is shortly to be available. It can be previewed at St. Pixels, the internet church.
To get the original news in the original Carrelet mark 1 look, just click here!
Comment
If you would like to leave a general comment or greeting, please feel free to use the email contact form