The Church in Spain, a brief history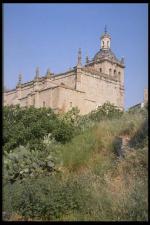 Beginnings
Spanish church history can be traced back to the New Testament text itself, or almost. Paul, in Romans, stated that he hoped to visit Rome on his way to Spain. In fact we know that when he arrived in Rome he was no longer free to choose his moves. However, under Roman law, after two years he would have been free. This is precisely where Acts ends, so who knows where Paul went in the unwritten chapter 29?!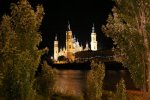 Spanish christians of all persuasions would like to claim he visited Spain and took the Gospel there. From then on, Catholics and historians tend to differ in their beliefs about what went on. There are myths about James, brother of John, visiting Spain before his martyrdom and of Mary, mother of Jesus, meeting with James at Zaragoza. However, there is little archeological trace of Christian activity until the late 3rd century. By that time there is already evidence that the religion of the Spanish believers was partly tainted with Marian idolatry, much of it linking to the prior Roman and Iberian fertility cults.

Spain only came under the Roman Catholic influence in the 10th century, after a period of almost total Muslim domination and the start of the "Reconquest" by the Visigothic and Frankish rulers.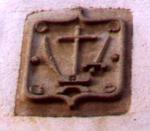 The Spanish Inquisition was not originally aimed at the protestant "heresy". An older version had been set up in Catalonia to deal with the Cathar and Waldensian teachings. It was more fortuitous for the Spanish Catholic church that it existed so stongly during the early sixteenth century. This was due to its original re-establishment by the reconquest of Spain from the Moors, a drawn-out work completed by the "Catholic Kings" in 1492. The original brief had much more to do with ridding the kingdoms (particulary Castille) of Muslims and Jews. Yet when new teachings began to be seriously talked about by educated Spaniards in the early days of the Reformation, the Inquisition set to work. More info: click here!

read aboout the Inquisition in the Wikipedia.